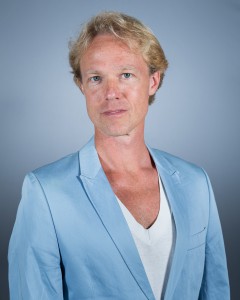 Gert Henning-Jensen was born in Copenhagen, where he sang as a soloist with the Copenhagen Boys Choir and later studied medicine at Copenhagen University. He trained at the Opera Academy, and he completed his studies at the Salzburg Mozarteum.
Since then he has been first lyric tenor at the Royal Opera, Copenhagen. His outstanding bright Nordic voice has won the admiration of audience, Music directors and orchestras alike. Composers such as Bent Sørensen, Bo Holten and Andy Pape have written parts directly to Gert Henning-Jensen.
Today he sings at the world's great opera houses and concert halls – Metropolitan Opera, New York, Covent Garden, London, Staatsoper Berlin, Paris Opera, Toulouse, Liège, Rom, Wien, Bruxelles, L.A. Opera, Tokyo, Pesaro, Santa Fe, Salzburg – with conductors such as Bernard Haitink, Giuseppe Sinopoli, James Levine, James Conlon, Peter Schreier, Yuri Termikanov, Ulf Schirmer, Michael Schønwandt, Leif Segerstam, Hugh Wolff and Richard Hickox.
Apart from his opera appearences, he has a large concert repertoire which includes works by Bach, Handel, Berlioz and Mozart – and several of his interpretations have been recorded.
 On Stage represents Gert exclusively/mondo.
Photo by ©Seefestspiele Mörbisch/Jerzy Bin