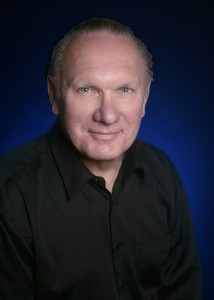 James Johnson began his career as a member of the ensembles with the Staatstheater Braunschweig, the Cologne Opera, and the Graz Opera.  Since that time he has sung at many of the great opera theatres in the world, including the Metropolitan Opera, La Scala Milan, the Vienna State Opera, Liceu Barcelona,  Deutsche Oper Berlin, Chicago Lyric Opera, and Teatro Colon Buenos Aires.  He is also active in concert performances, having sung with the Berlin Philharmonic, the New York Philharmonic, the Chicago Symphony, San Francisco Symphony, and the Vienna Sinfoniker.
His repertoire is wide ranging, from the Baroque to contemporary music.  He is known primarily for his interpretations of the helden baritone roles of Wagner and Strauss, including Wotan and Wanderer/RING DES NIBELUNGEN, Hans Sachs/DIE MEISTERSINGER, Der Fliegende Hollaender, Telramund/LOHENGRIN, Barak/FRAU OHNE SCHATTEN, and Jochanaan/SALOME.  In addition he is equally at home in French and Italian repertoire, having performed both the Gounod and Berlioz Mephistopheles, Golaud/PELLEAS ET MELISANDE, Montforte/VESPRI SICILIANI, Amonasro/AIDA, as well as Il Conte/LE NOZZE DI FIGARO and Don Giovanni.  He has also performed roles in various other languages, including Russian, Czech, Polish, and Hungarian.  He has gotten acknowledgement for his work in recent years with the music of Alexander Zemlinsky, bringing this music to the attention of audiences in his performances of Lyrische Sinfonie and Eine Florentinische Tragedie.
He has performed with many of the well-known conductors of this era, among others James Levine, James Conlon, Michael Gielen, Georges Pretre, Donald Runnicles, Michael Schoenwandt, and Christoph von Eschenbach to name a few.  With these conductors he has recorded DVDs and CDs of several works, primarily Ring des Nibelungen for Decca, Lyrische Sinfonie for Arte, the Recovered Voices Series for the Los Angeles Opera, and the opera Penthesilea of Othmar Schoeck.
In addition to these activities, he has sung at many festivals in Europe and America, including the Bayreuth Festival, the Salzburg Festival, the Edinburg Festival, Festival d'Automne, the Ravennia Festival, and the Aspen Festival.
[sc_embed_player volume="50″ autoplay=true fileurl="http://onstageartists.com/www/wp-content/uploads/2012/08/Magic-fire-music-Die-Walkure-Copenhagen-Ring.mp3″]
Wagner/DIE WALKÜRE
 On Stage represents James exclusively/mondo.