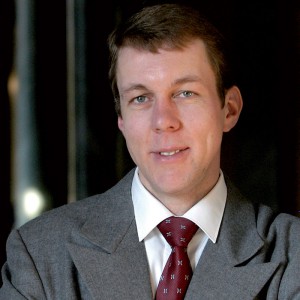 After completing his training as a teacher for Music and German, Georg Zeppenfeld went on to study concert and operatic singing at the Academies of Music in Detmold and Cologne, with professor Hans Sotin. His first operatic engagement took him to the Municipal Theatre in Münster (1997–99), where he made his stage debut as Titurel in Wagner's Parsifal. After a two years stint at the Bonn Opera he was engaged by the Sächsische Staatsoper Dresden (Semperoper) in 2001 and has been a member of that ensemble to date.
Performing with such renowned conductors as Claudio Abbado, Marc Albrecht, Myung–Whun Chung, Daniele Gatti, Kent Nagano, Andris Nelsons, Peter Schneider and Marcello Viotti, he has been able to develop an extensive repertoire of predominantly serious bass roles from various periods and styles. Among them are Monteverdi´s Seneca/L'INCORONAZIONE DI POPPEA, Mozart's Sarastro, Commendatore, Figaro, Bartolo and Don Alfonso as well as Verdi's Padre GuardianoLA FORZA DEL DESTINO), Sparafucile/RIGOLETTO, Zaccaria/NABUCCO and Philipp II/DON CARLO, Wagner's Fasolt/DAS RHEINGOLD, Veit Pogner/DIE MEISTERSINGER, Landgraf Herrmann/TANNHÄUSER, Gurnemanz/PARSIFAL and King Marke/TRISTAN UND ISOLDE, Mussorgsky's Pimen/BORIS GUDONOV and Dvorak´s Water Sprite/RUSALKA
Guest appearances led him to leading opera houses in Germany, such as Hamburg, Berlin (both Deutsche Oper and State Opera) and Munich (Bayerische Staatsoper), and to international music centers like Madrid, Paris, Rome, Milan, Vienna, Prague, Stockholm, Amsterdam, Washington D.C., Tokyo and others.
Since 2002, he has regularly appeared at the Salzburg Festival in operatic, lied and oratorio performances alike. In 2008 he sang König Heinrich in a new production of R. Wagner´s LOHENGRIN at the Grand Théâtre de Genève, a role which he also performed at the Lyric Opera of Chicago and at the Bayreuth Wagner Festival. At La Scala di Milano he made his debut in 2010 as Commendatore/DON GIOVANNI, followed by Landgraf Herrmann in a new production of Tannhäuser under Zubin Mehta. In 2007 he made his US debut at the San Francisco Opera House as Sarastro in DIE ZAUBERFLÖTE, a role which he also sang at the Metropolitan Opera New York in 2009, at the Vienna State Opera in 2011 and the recent new production of the Salzburg Festival, conducted by Nikolaus Harnoncourt.
In addition to his operatic engagements, Georg Zeppenfeld pursues an active international career as a concert singer. In particular, the works of Bach, Handel, Haydn, Mozart and Beethoven as well as the great late romantic oratorios have given him the opportunity to sing in many of the leading European concert venues. Recent engagements include concerts with Munich Philharmonic as well as the Vienna Philharmonic Orchestra under Christian Thielemann, with Gewandthausorchester Leipzig under Riccardo Chailly, with Orchestre philharmonique de Radio France under Kurt Masur and Daniele Gatti and with the Berlin Philharmonic Orchestra under Pierre Boulez and Herbert Blomstedt.
Georg Zeppenfeld has participated in numerous broadcast and TV productions. His artistic achievements have also been documented by CD and DVD recordings for Deutsche Grammophon, Deutsche Harmonia Mundi, Oehms classics and Unitel, as well as radio and TV productions for the major German broadcasting corporations such as WDR, MDR, NDR, BR, Deutschlandfunk and also internationally for ORF, 3sat, ARTE, Swiss-Italian Broadcasting Corporation (RTSI) and Radio France-Musiques.
On Stage represents Georg in the Nordic Region according to special agreement

Verdi/DIES IRAE