On Stage Artist Management is a new Danish agency established in August 2012.
On Stage represents opera singers, conductors, instrumentalists and composers with a Nordic affiliation. On Stage's network is primarily Scandinavian, but we do have collaborations with opera houses and concert halls all over Europe.
About

 

Marianne Karlberg
Marianne Karlberg is educated from The Royal Danish Academy of Music in 1994. She has worked as a singer for 15 years and has taught singing for the young generation of new singers throughout her career. Marianne has a professional approach to classical music and is an experienced concert performer. Her experience adds to her profound knowledge of the world of classical music. Having experienced the life of a professional singer herself she understands the many challenges life as a singer embraces. She is a strong associate who offers counselling on the basis of her solid knowledge of song techniques and repertoire. Besides she has a far-reaching network that ensures the best possible conditions for the singers.
About Erik Karlberg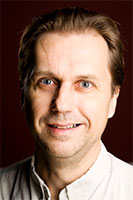 Erik Karlberg made his debut as a pianist from the Soloist class at The Royal Danish Academy of Music in 1985 and has since worked as a concert pianist and coach at a high international level. Erik has been Artistic Director of Esbjerg Ensemble and is, since 2007, Head of Studies for Orchestra, Conductors and Composition at The Royal Danish Academy of Music. In 2012, he earned the title of Master of Management Development after 2 years of studies at Copenhagen Business School.
His broadly-encompassing musical background, personal integrity and huge experience as a professional musician, in combination with his vast network in both Scandinavia and Europe, gives him the tools and knowledge to advice and coach the artists in the best possible way.