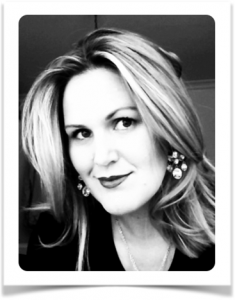 Hanna Wåhlin represents the new generation of young talented Scandinavian singers. The Swedish soprano combines excellent technical skills with a deep personal expression and a lovely charisma.
Hanna studied at Guildhall School of Music and Drama under the tutelage of Brian Parson and Laura Sarti. During this time she performed in many concerts, operas and oratorios together with world known conductors such as Sir Simon Rattle, Richard Hickox and singers as Bryn Terfel, Emma Kirkby and Amanda Roocraft.
In 2006 she moved to Copenhagen and finalized her studies at Operaen with Professor Kirsten Buhl-Møller, and had the opportunity to work with great maestros such as Giancarlo Andretta, Christian Badea and Marc Soustrout.
In 2010 she made her debut as Madam Lidoine / DIALOGUE DES CARMELITES at Operaen and in the same season she performed Fiordiligi / COSI FAN TUTTE in Oslo conducted by Gerhard Markson.
During the last ten years Hanna has won several prestigious prizes. She was recently chosen among hundred sopranos for the tv-casting of CARMEN and reached the finals of Stenhammar International Competition in Norrköping, where she was awarded the Stenhammar Prize.
Season 2012/2013 offers new demanding challenges for the young soprano. She will be singing the leading soprano in a production of Niels W. Gade / ELVERSKUD, as well as La Contessa / LE NOZZE DI FIGARO in Opera Studio Weimar. Furthermore
Hanna will be singing the title role of a newly written opera in Vadstena Opera Festival, summer 2013.
Stenhammar/FLICKAN KOM IFRÅN SIN
On Stage represents Hanna exclusively/mondo.