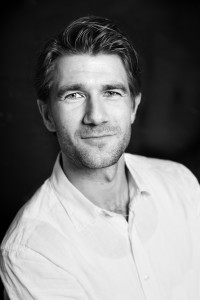 Jens Søndergaard belongs to the new Danish generation of young singers. He combines stage presence and charisma with a masculine and effortless timbre.
His operatic repertoire is wide ranging from the baroque to contemporary Danish music. He has performed a variety of roles such as Othone/THE CORONATION OF POPPEA, Elviro/XERXES, Figaro/LE NOZZE DI FIGARO, Don Alfonso/COSI FAN TUTTE, Papageno/DIE ZAUBERFLÖTE, Regin/SIGURD DRAGEDRÆBER, Maestro/ORKESTERGRAVEN and Pepe/ANGELO.
As a concert singer Jens is frequently engaged with the major Orchestras in Denmark performing THE PASSION OF JOHN, THE PASSION OF MATTHEW, B-MINOR MASS, MESSIAH and WEINACHTSORATORIUM. Furthermore he has performed with the Swedish conductor Eric Ericsson in EIN DEUTSCHES REQUIEM.
In season 12/13 Jens will perform with Danish National Chamber Orchestra, Aalborg Philharmonic Orchestra and Ensemble MidtVest.
Jens graduated in 2003 from the Royal Opera Academy in Copenhagen, and debuted in 2005 from The Royal Danish Academy of Music. From 2004-2007 he was a member of the ensemble at Das Deutsche Nationaltheater Weimar.
 On Stage represents Jens exclusively in Scandinavia
Mozart/LE NOZZE DI FIGARO