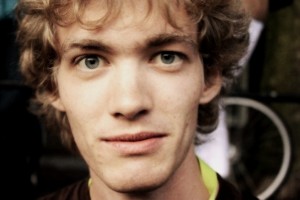 Young Norwegian conductor Kai Grinde Myrann is one of the most promising and talented conductors of his generation.
He has been engaged with all of the major Norwegian symphony orchestras and has been re-invited by each of them for future engagements. He has also conducted several Danish orchestras, Norwegian military corps' and a host of small ensembles and choirs.
In 2013 after completing a master's degree in conducting at the Norwegian Music Academy, he won the position as assistant conductor at Stavanger Symphony Orchestra and at Bergen Philharmonic Orchestra.
Myrann is the artistic leader of Aksiom, a contemporary music ensemble of nine musicians, which he co-founded in 2010, and he has been a vital part of the ensemble's journey to its status as a sought-after ensemble for contemporary music in the Nordic countries. He is also the conductor of Ensemble Temporum, an ensemble that specializes in the classic masterpieces of contemporary music. With a bachelor's degree in composition from the Norwegian Music Academy and Hochschule für Musik "Hans Eisler" in Berlin and with his experience, Myrann is a well-regarded interpreter of contemporary music.
Myrann's discography. which currently consists of Aksiom's critically acclaimed debut CD, will be expanded during the coming seasons with several releases of contemporary music with ensembles such as Kringkastingsorkestret, Trondheim Sinfonietta og Ensemble neoN.
Season 19/20 Kai will be reengaged with Trondheim Symphony Orchestra and is visiting many of the norwegian brass and wind orchestras.
 On Stage represents Kai exclusively in Denmark, Sweden, Norway, Finland and Iceland.