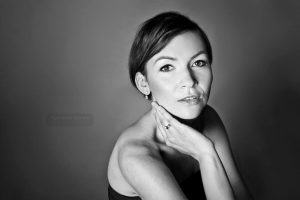 Katarzyna Mizerny graduated from the Opera Academy Im. K. Szymanowskiego Katowice, Poland She celebrated her debut at Teatr Muzyczny in Gliwice. Still a student she agreed to sing the role of Sylvia in Die Czadasfürstin. With great success.
Since then she has sung at opera houses in Poland, Italy and Germany. Katarzyna lives and performes regularly all around Denmark, singing in the biggest opera houses: The Royal Opera House Copenhagen, Den Ny Opera Esbjerg, and Den Jyske Opera Aarhus. Here she has performed roles like Pamina in Die Zauberflöte, Governess in The Turn of the Screw, Sandrina in Mozart's La Finta Giardiniera, Katja in Katja Kabanova, Pedro in Don Quichotte and Musetta in La Boheme.
Katarzyna is also a treasured concert singer and has sung a number of concerts with the Silesian Philharmonic Orchestra, including Haydn's Creation, Faure's Requiem, Mozart,'s Requiem and Pergolesi's Stabat Mater. With The Danish National Symphony Orchestra she has performed a New Year Gala Concert in DR concert hall, transmitted by The National Radio and Television.
The public and press have always received her charming personality and beautiful voice with great praise. The performances she participates in are always a success and some of them have been nominated for the prestigious danish Reumert award.