Still as a student at the Royal Danish Academy of Music Magnus had an immense impact on Scandinavian music life. He has already conducted Helsingborg Symphony Orchestra, Sønderjyllands Symfoniorkester, Copenhagen Phil, Odense Symfoniorkester, Aarhus symfoniorkester, Aalborg symfoniorkester,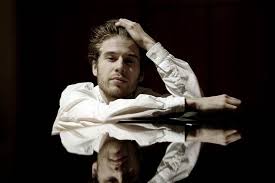 Randers kammerorkester, Athelas-ensemblet og Storstrøms Symfoniorkester.
2017/18 he is appointed as "Kapelmeister" at the Malmö Opera which includes conducting more than 35 performances.
He is also beeing engaged as "Conductor in residence" at Helsingborg Symphony Orchestra. The engagements is for two seasons and  consists of 5 different concerts a year.
2017/18 season includes "Rigoletto", "Lakmé", "Hans und Greta" at Malmö Opera, concerts with, Helsingborg Symphony Orchestra, recordings with Athelas Ensemble and CoCo among other engagements.
2016/17 season included Figaros Bryllup at Malmö Opera, concerts with Musica Vitae, Helsingborg Symphony Orchestra, Athelas Ensemble among other engagement.
In 2015 was Magnus assisting conductor at Malmø Opera in EUGENE ONEGIN/Tjakovskij, and he has conducted THE CUNNING LITTLE VIXEN/ Janacek  and LÉNFANT ET LES SORTILÉGES/Ravel at the Royal Danish Academy of Music.
Season 19/20 Magnus will be on tour with CoCo in several european countries and will conduct several concerts in Montpellier.
 On Stage represents Magnus exclusively in Denmark, Sweden, Norway, Finland and Iceland.