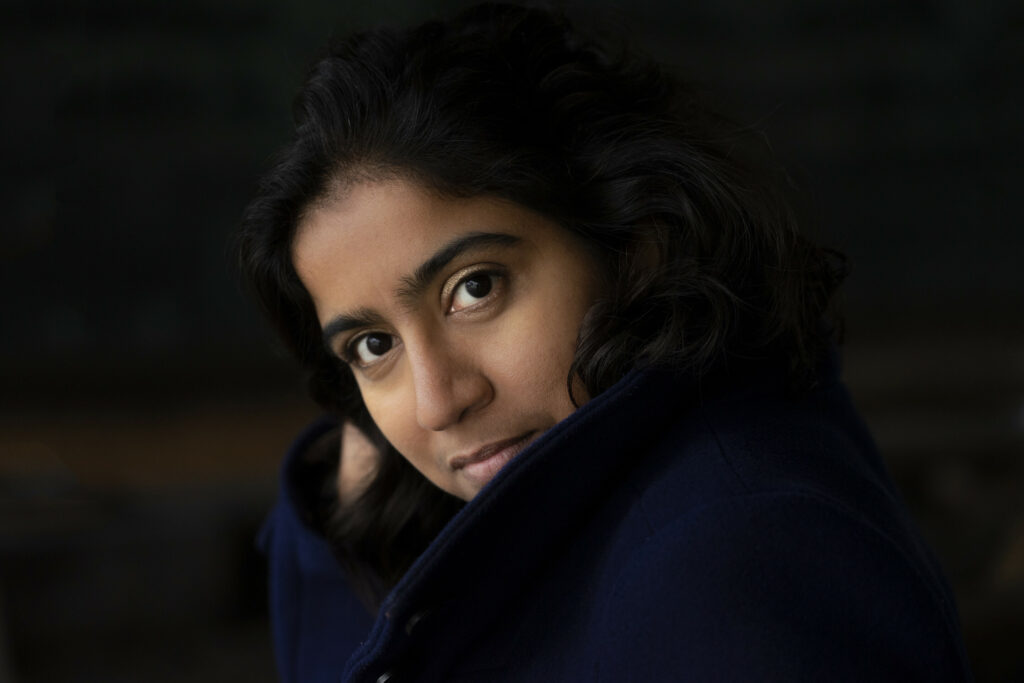 Innovation, passion, and versatility are the hallmarks of India born Danish conductor Maria Badstue, praised as "one of the best young Danish conductors of today," (Berlingske Media). The recipient of a prestigious 2019-2021 Taki Alsop Conducting Fellowship (TACF), she is mentored by TACF Founder and internationally renowned conductor Marin Alsop. An accessible collaborator and innate communicator, Ms. Badstue is a popular conductor in the Nordic countries, particularly Sweden, Denmark, and Norway. In addition to her work as Artistic Director and Founder for Nordic Masterclass for Conductors and INDK Symphonic Collaboration, two acclaimed initiatives that she launched in 2012 and 2018 respectively, Ms. Badstue continues to expand her relationships with orchestras nationally and abroad.

Upcoming engagements for the 2021-2022 season include two subscription concerts in South Denmark Philharmonic's new series, "New Ways in a Classical World," that will include such works as Dvorak's Symphony No. 9 and Stravinsky's Sacre de Printemps. At Hofteateret in Copenhagen, she leads Mozart's Cosi fan Tutte with members of the Royal Danish Orchestra and Nontardar.dk. Ms. Badstue also serves as assistant conductor in the opera Luft by Line Tjørnhøj with the Royal Danish Opera. Future engagements include guesting with the Copenhagen Philharmonic, Copenhagen Opera Festival, the Symphony Orchestra of India and further returns to the South Denmark Philharmonic in the new concert series, as well as a return to Odense Symphony in a concert featuring repertoire by famed composer John Williams (postponed to next season).

Ms. Badstue's 2019-2020 season before COVID-19 forced cancellations of large gatherings would have included engagements with the Symphony Orchestra of India; serving as a jury member and leading a workshop for the Summa Cum Laude Festival at Vienna's Musikverein, and the 7th Nordic Masterclass for Conductors with the South Denmark Philharmonic. Past season highlights include guesting with the Danish National Chamber Orchestra, the symphony orchestras of Odense and Aalborg, Sweden's Gothenburg, Helsingborg, and Malmö symphonies, Orkester Norden, Kristiansand Symphony, and the Romanian Radio Orchestra. She has served as assistant conductor to both Esa-Pekka Salonen (Philharmonia Orchestra, 2016/2017 season), and to Michael Boder (Wiener Staatsoper, production of Hindemith's Cardillac 2015).

As comfortable in the pit as she is on the podium, Maria Badstue is a strong supporter of modern opera. She made her 2012 opera debut premiering Lars Klit's Angelo – La Opera in Copenhagen. Additional opera highlights include a 2015 Copenhagen premiere production of John Frandsen's A Doll's House with the Athelas Sinfonietta, and more recently, her acclaimed 2018 Swedish opera debut with a 14-performance run of Massenet's Don Quixote and a gala performance with FolkOperan in Stockholm.

Sought after for her communicative abilities both on and off the podium, Ms. Badstue's strong belief in the power of music has manifested itself in two successful initiatives to date. Both INDK Symphonic Collaboration and Nordic Masterclass for Conductors promote classical music as both an art form and as an important part of society.
Hosted by India's premier cultural institution, the National Centre for the Performing Arts in Mumbai, in collaboration with the Symphony Orchestra of India, INDK's programme, "A Symphonic Collaboration Between India and Denmark" launched in 2018. Aiming to strengthen relations between the two countries through culture, it is the first-ever week-long initiative set in Mumbai involving masterclasses, lectures, and musical workshops, that will culminate in two unique concerts featuring classical musicians from both countries. The collaboration's debut has been delayed by COVID-19 and postponed to a future date.

A proponent for education in the conducting field, in 2012 Ms. Badstue founded the Nordic Masterclass for Conductors, today considered one of the most important conducting masterclasses in Europe. In collaboration with distinguished Professor Jorma Panula and the South Denmark Philharmonic, Ms. Badstue creates possibilities for young conductors to develop their craft.
In addition to the Taki Alsop Conducting Fellowship, Ms. Badstue was a prizewinner in the 5th Lovro von Matatic Competition with the Croatian Radio and Television Orchestra, is a recipient of the Sonning Talent Prize, an Augustinus Foundation Jubilee Grant, and a Hämeenlinna City Orchestra Conductors Stipend. A member of Denmark's Kraks Blaa Bog (Who's Who) since 2015, she has twice been awarded the Danish Conductors Association's Arne Hammelboe Scholarship Grant. She also has the distinction of being only the second alumna to be named an honorary student at Thisted Gymnasium (her former high school).

A trained trumpetist, Maria Badstue worked professionally as a trumpetist in Denmark and Finland before focusing on a career in conducting. She holds Master's degrees in Orchestral Conducting from the Norwegian State Academy, and in Trumpet Performance from the Danish National Academy of Music. She has participated in masterclasses with Bernard Haitink and
George Hurst. Rooted in the Finnish School of Orchestral Conducting, Ms. Badstue's major conducting teachers include Jorma Panula (with whom she also studied privately), Jukka-Pekka Saraste and Ole Kristian Ruud. Her mentors include Jorma Panula and Marin Alsop.
Læs mere på Marias hjemmeside
On Stage repræsenterer Maria eksklusivt i Danmark, Sverige, Norge, Finland og Island.