Award-winning Mathias Hedegaard has quickly established himself as a sought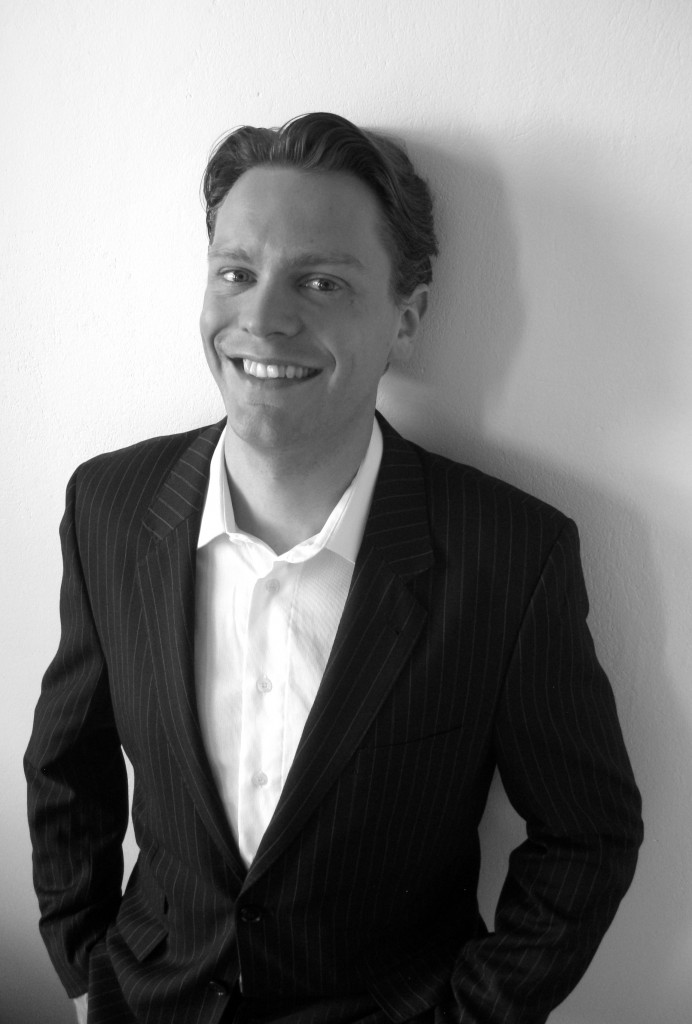 after light lyric tenor. His CD recordings of Danish songs and arias has won international recognition, and his interpretations of the Evangelist in Bach's PASSIONS has rendered collaborations with several of northern Europe's finest baroque orchestras and conductors.
With his strong stage charisma, he has created opera roles in several world premieres by Danish composers. Likewise his Lied recitals are very popular, and are often broadcasted on the Danish National Radio.
Mathias Hedegaard graduated from the Royal Danish Academy of Music in 2004 and from the Royal Danish Opera Academy in 2007. While still being a student, he made his debut at the Royal Danish Opera as Gastone in LA TRAVIATA in 2006. Shortly after, he created the dual role of Verner/Daniel in the world premiere of Svend Hvidtfeldt Nielsen's THE GIFT OF EDEN at Aarhus Summer Opera. In 2007 he sang Acis in Handel's ACIS AND GALATEA at Innsbrucker Alte Musikwochen, staged by Stephen Lawless and with Lars Ulrik Mortensen as conductor, a role he would later perform at Oude Muziek Festival Utrecht.
Mathias most recent work include engagements with The Royal Danish Opera, The Danish National Opera, Göteborg Opera, Tiroler Landestheater Innsbruck and Wermland Opera. Mathias Hedegaard's repertoire ranges from Monteverdi, Bach, Handel and Mozart to Stravinsky,Britten and contemporary Danish composers such as Niels Marthinsen and Andy Pape.
Mathias Hedegaard is also a sought-after concert singer, often performing MESSIAH, THE CREATION, CHRISTMAS ORATORIO, ST. JOHN and ST. MATTHEW PASSIONS and Mozart's REQUIEM. His orchestral engagements include concerts with The Danish National Symphony Orchestra, Concerto Copenhagen, Helsingborg Symphony Orchestra, Leipziger Kammerorchester, The Danish National Chamber Orchestra, De Nederlandse Bachvereniging, Copenhagen Philharmonic Orchestra and Baroksolisterne.
He has worked with conductors like Adam Fischer, Lars Ulrik Mortensen, Roy Goodman, Giancarlo Andretta, Andrew Parrott and Nicholas Kraemer. As a Lied-singer he has performed in concert halls and at festivals in Denmark, Sweden, Norway, Austria and in the UK.
CD-recordings include SERENADES AND ROMANCES with DR Sinfonietta and Adam Fischer, LOVE SONGS with Tove Lønskov and Carl Nielsen's CANTATAS with the Aarhus Symphony Orchestra and Bo Holten.
Prizes and awards include The Aksel Schioetz Prize 2006, Gladsaxe Music Prize 2006,The Danish Music Critics Award 2007, Brd. Hartmann's Prize 2009 and H.R.H. Prince Henrik's Award 2009.
In season 18/19 Mathias will once again perform at Fynske Opera and in several performances with Esbjerg Ensemble.
On Stage represents Mathias exclusively/mondo