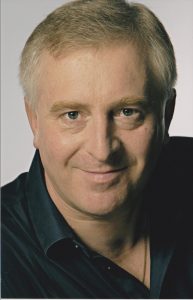 Giancarlo Andretta is a renowned and highly appreciated conductor in Scandinavia as well as in the rest of Europe. After 10 years as Chief Conductor of the Aarhus Symphony Orchestra, he has been Principal Guest Conductor and consultant at The Gothenburg Opera 2010–2013. Previous position includes: Guest conductor at the Royal Opera House in Copenhagen, Principal conductor and consultant of the Graz Opera, Artistic Director and Chief conductor of the Orchestra del Teatro Olimpico in Vicenza and Orchestra Filarmonia Veneta. At the moment he is Principal conductor of the Granada Symphony Orchestra.
His recent work at the Gothenburg Opera includes conducting "La Traviata", "La Cenerentola", "Macbeth", "L'Italiana in Algeri", "Lucia di Lammermoor, Attila", "Lucrezia Borgia", "I Capuleti e i Montecchi", and at the moment "Norma", with immense succes and raving reviews! 
He makes regular appearances as guest conductor in concert halls and opera houses all over Europe including Berlin, Vienna, Zurich, Munich, Dresden, Amsterdam, Antwerpen, Copenhagen, Stockholm, Oslo, Tampere, Dublin, Prague, Budapest, Athen, Lisbon, Milan, Venice, Rome, Verona, Granada etc. Most recently he has been conducting I Puritani at the Tivoli Summer Festival in Copenhagen, La Cenerentola at the Zurich Opera House, Don Pasquale at the Teatro San Carlo di Napoli, La Straniera and I due Foscari at the Concertgebouw in Amsterdam and concerts in Copenhagen, Milano, Granada, Padova and Aarhus.
  On Stage represents Giancarlo exclusively in Denmark, Sweden, Norway, Finland and Iceland.