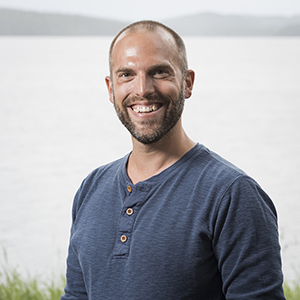 Educated at The Royal College of Music, Stockholm and at the Opera Academy,
Copenhagen, Tor Lind has been praised for his flexible, colourful voice, his strong stage presence in both comical and serious roles, his comical timing and exceptional physical
performances.
He shines as a very physical actor, capable of taking on challenging and unusual
characters, such as the menacing yet loveable Mephisto in Isabelle Aboulkers "Les Surprises de l'Enfer", a physically distorted addict in a staged version of Leonard Bernsteins "Mass", a violent, tormented father and the fathers grown- up son in the children's opera "My father and the Angry man" or a supporting yet bullying personified mental illness in Bo Holtens "Gesualdo- Shadows".
Tor has a wide vocal range with an impressive upper register and is also frequently hired as a bass soloist in works as "The Messiah" by Handel and Bach's "Christmas Oratorio".
He does the main part of his productions in Sweden and Denmark, but has also performed as Starveling in Benjamin Britten's "A Midsummer Night's Dream" at the Aalto- Theater in
Essen, Germany, and as The Duke/ Paride in "Romeo e Giulietta" by Emily Wong in Città
della Pieve, Italy.
Season 20/21 Tor will be engaged at Malmö Opera and he will make his debute as TENOR at Folkoperan in Stockholm in Wagners TRISTAN UND ISOLDE singing the 3 minor roles / MELOT, SHEPARD AND STEURMANN.
He has worked with conductors such as Christian Badea, Nicholas Braithwaite,, Hannu Lintu, Guido Ajmone- Marsan, Thomas Søndergaard, Tobias Ringborg, Leif Segerstam, Stefan Solyom and Pietro Rizzo.
On Stage represents Tor exclusively in Denmark, Sweden, Norway, Finland and Iceland.